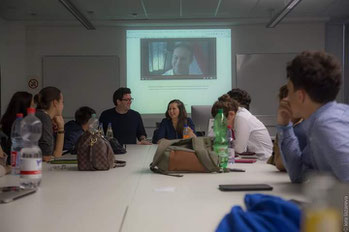 Anna Litvinenko participated in the workshop "Transmedia Storytelling – Telling the Stories of Refugees in Hamburg" that took place on September 21-26, 2015 at the International Media Centre (IMC) of the Hamburg University of Applied Sciences.

Dr. Litvinenko consulted young journalists from Russia and Germany on creating multimedia narratives.
The results of the workshop will be published on IMC's website. The workshop was supported by the Senate of Hamburg and was conducted in collaboration with Saint Petersburg State University (Russia).