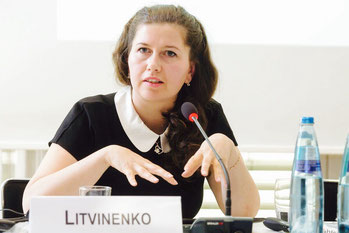 Anna Litvinenko participated in the 8th German-Russian Dialogue that took place on October 5-11, 2015 in Baden-Baden.
Dr. Litvinenko presented her research on social media and society fragmentation in the Russia of the 2010s within the panel "Social Media and Social Change", followed by a discussion with young leaders from Germany and Russia on the role of social media in the societal transformation of Russia.                                                                                                                   

German-Russian Dialogue is an annual forum organized by the German Committee on Eastern European Economic Relations representing German business, in cooperation with the Robert Bosch Foundation and the BMW Herbert Quandt Foundation. Each year in October, young leaders from Germany and Russia exchange their opinions on current economic and social issues.
More on the programme of the event can be found here.