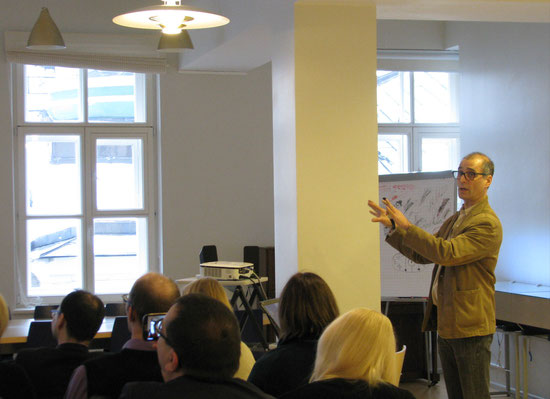 The Russian Media Lab's international workshop "Active Media Spaces: Dialogues on Russian Media, Culture and Institutions" took place on January 19-20, 2017 in Saint Petersburg. Scholars from Germany, Finland, the United Kingdom, and Russia presented their research on various aspects of contemporary Russia's media landscape.
In her talk "User Comment Sections on Leading News Websites in Russia: Results from a Comparative Study of 15 Post-Soviet Countries", Anna Litvinenko presented the findings of a recent project conducted by the Emmy-Noether research group. 
The workshop's programme also included a roundtable entitled "Media Literacy and Media Education in Russia" that brought together scholars and Russian media professionals.
The Russian Media Lab is a multidisciplinary research project based at the University of Helsinki, Finland. For more details please visit the project's blog.