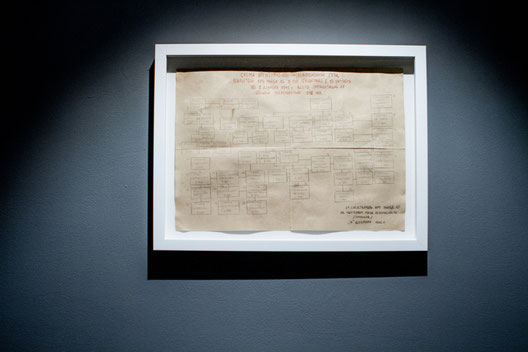 Member of the Emmy Noether Group Andrei Zavadski has co-organized a conference entitled "Public History in Russia: Museums for the Past or the Past for Museums?", to take place on June 15-17, 2017 at the Garage Museum of Contemporary Art in Moscow, Russia.  
The conference will look at the museum as one of the key institutions actualizing the past in the public space. Speakers will discuss the evolution of the museum's role in the public discourse on the past, the specificity of Russian historical and memorial museums, and the place of collective memory in museum displays. What is the specificity of Russian historical and memory museums? What place do events of the 20th-century history of Russia, from the Revolution of 1917 and Stalin's Great Terror to the socio-economic and political transformations of the 1990s, occupy in the expositions of Russian museums? How do contemporary museums use digital technologies for the creation of historical narratives? What past do Russian museums need, and what museums are necessary for the Russian past?  
The conference brings together over fifty museum practitioners and researchers from Russia, Germany, USA, France, and Britain. Keynote speakers will include New York University professor Mikhail Iampolski, artist, author, and curator Felicity Allen, and professor at the University of Florida Dragan Kujundzic.  
On June 14, in the lead-up to the conference, The Museum of Moscow will host a public reading of the play The Uprising by Mikhail Kaluzhsky, and a meeting with the author. The Uprising was staged as part of the Chainskoye Peasant Revolt (Documentary Theatre in a Museum) project at Tomsk Museum of Local History, which continued the research and memorial project Free and Enslaved People of Siberia. Both projects will be discussed during the conference.
Mr. Zavadski will moderate the session "Virtual Barricades: Online Museums and Dominant Narratives" that will discuss how internet projects dedicated to collective memory help challenge official narratives of the past.  
The full programme of the conference (in Russian) can be found here.