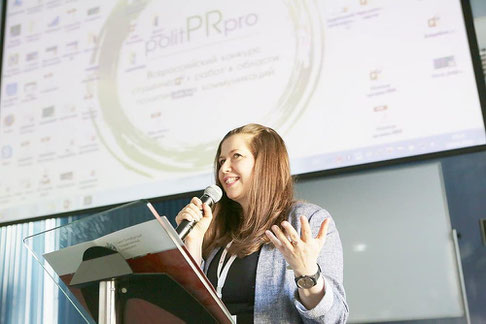 Anna Litvinenko has participated in the annual conference "Comparative Media Studies in Today's World" that took place on April 17-19, 2018 at Saint Petersburg State University, Russia. 
The conference's topic this year was "Emotions vs. Rationality in Mediated Discussions". Dr. Litvinenko presented a paper on the remembrance of the October Revolution of 1917 in the Russian public sphere, co-authored by Andrei Zavadski. 
She also gave a keynote speech at the opening of the media forum "Media in 21st century. St. Petersburg Readings" and moderated a publicly accessible panel discussion among German and Russian experts on emotions in politics and communication.   
The programme of the conference is available here.