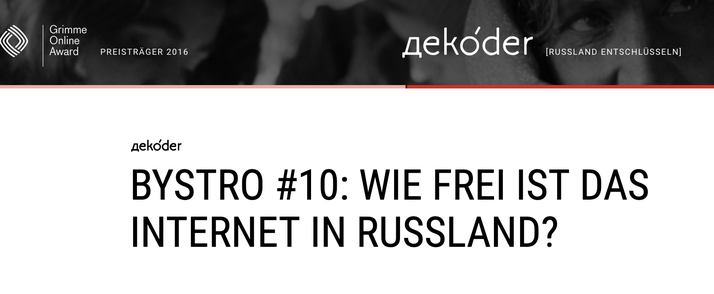 The German website dekoder has published Anna Litvinenko's survey of Russia's new media legislation .  
On March 18, 2019, President Vladimir Putin signed two bills into law, both to do with the media in the country. The new legislation penalises online media and individual Internet users for publishing "false" or "unreliable" information of social significance or spreading "insulting" criticisms of the Russian authorities. 
Dr. Litvinenko, of the Emmy Noether Research Group,  answered dekoder's seven questions on what the two laws mean for Internet freedom in Russia. 
To read the piece (in German), please follow this link. 
dekoder is an online media source that combines Russian independent journalism with German academic expertise in Russian Studies.